Advice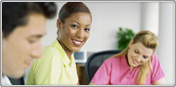 As the properties we own are probably the biggest investment we will ever make it makes both economic and common sense to ensure that they are fully protected by having the best possible insurance.
The insurance should be with a reputable company at an affordable and competitive premium and with an insurer who is going to deal with all claims quickly and as sympathetically as possible.
A landlord's insurance policy is not a legal requirement, although not owning one is not a wise choice! Any business faces risks on a daily basis and owning a second house as an investment is no different.
In order to get a quote for insurance you will need to answer a number of questions on our site. The answers you give will determine the amount you pay and level of cover you receive.
Please avoid the temptation to be anything less than completely honest. Failure to disclose accurate information may invalidate your insurance. This could have serious repercussions.
Invalid insurance could result in you being liable to pay for third party damage and no cover being provided. It could also result in a criminal prosecution, which could affect any future insurance policies.
If you are in doubt whether any details are relevant, please ask us before requesting cover.
The Policy
A fire or burglary may destroy your investment and the hard work you have put into it. Let properties are an attractive way of saving for the future so it makes sense to protect it!
Insurers have recognised the need for landlord's insurance and as a result have developed policies that cater specifically for landlords.
A landlord's Insurance policy normally provides cover against fire, theft, vandalism/malicious damage, leakages, smoke damage, subsidence, burst pipes, impact from vehicles, falling trees, animals, aircraft, aerials and masts.
You may also want to consider a policy which includes items such as business interruption and liability.
Commercial
Commercial landlords is slightly different in that the landlord is responsible for insuring the building and claiming premium payments from the tenants. Business tenants would normally be charged (and expect to pay) for the building insurance.
In addition a commercial landlord would also need liability insurance, legal cover, debt management and other bespoke insurance policies.
Cannabis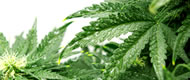 Cannabis can damage your property. Learn how to safeguard your investment. click here for details.
Cost Effective
YorkshireLets Landlord Solutions arranges insurance designed specifically for the letting market ensuring you are properly covered for a wide range of risks.
You should ensure that the level of cover provided meets your requirements and that you are insured for the right amount for both your buildings insurance and also your contents insurance. Rent Guarantee insurance may also be available giving you a broader spectrum of cover.
A Landlords Insurance product consists of a number of insurance benefits bundled together and normally costs you less. If you plan to be, or are a residential landlord you would insure the building and any of your own content left in the property.
We're here to help
Insurance will only begin when we receive your payment and we issue confirmation that cover has begun. Do not cancel any other insurances until you have been advised that insurance is in place.
If you are in any doubt about the the policy or level of cover or if you wish to talk to us about any aspect of this insurance then you can contact a member of staff by telephoning 0800 2055539.